Hennessy
Luxury, prestige, prosperity and style. Nothing shouts "Cognac" as loudly and as proudly as a bottle of Hennessy.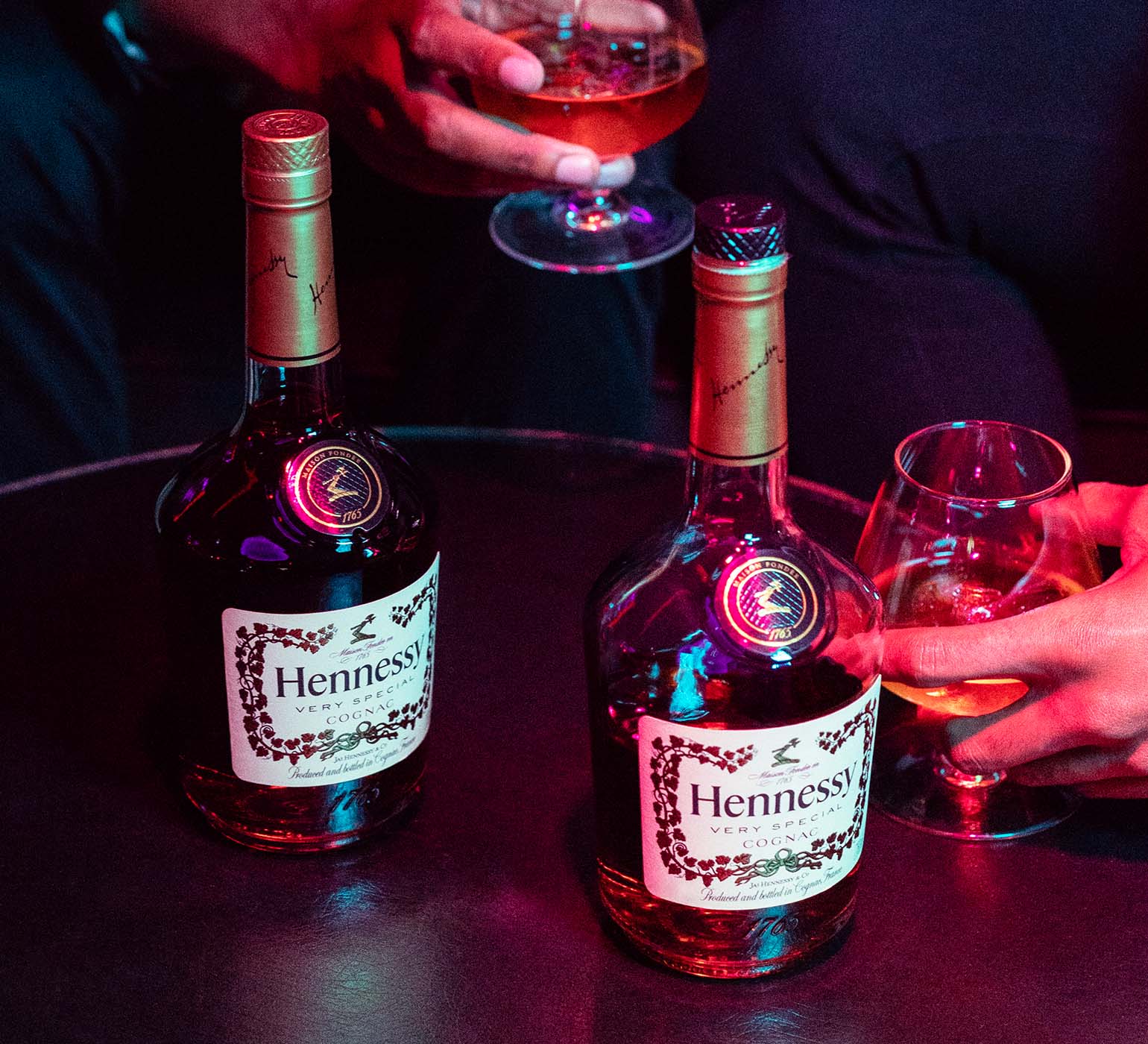 Hennessy
Luxury, prestige, prosperity and style. Nothing shouts "Cognac" as loudly and as proudly as a bottle of Hennessy. The world-leading brand has witnessed a lot of changes since its inception by Irishman Richard Hennessy way back in 1765. But some things never change, and the vibrant, dynamic quality of a Hennessy Cognac is at the top of that list.

Not content as a powerful and historic presence in the fine spirits world, Hennessy has been made famous over-again by the trend-setting hip hop community, with artists like Drake and most famously Tupac Shakur shouting "Hennessy" from stages and rooftops around the world. We love Hennessy just as much as Pac did, so here at The Bottle club we stock an extensive range. From the familiar toasty punch of Hennessy V.S, to the richly layered spice and deep, elegant, warming fruit and fire of Hennessy X.O, you can have it all. Shop now and be a part of history.
Is Hennessy cognac or brandy?

Hennessy is most certainly cognac, as it's made in France. Actually in Cognac to be more precise. Cognac (the drink) is a variant of brandy, and simply gets its name from being made in that region (providing it adheres to traditional production methods). Meanwhile, all brandy made outside of France is categorised as.... you guessed it. Brandy!

As with all cognac, Hennessy is made from a white wine using certain grapes from the Cognac region of France. The wine then goes through a double distilling process in copper pot stills, before being aged for two years in French oak barrels. This production process is the legal requirement to classify it as a cognac and not a brandy.

How much alcohol is in Hennessy?

Virtually all of the Hennessy bottles in our range contain 40% alcohol volume, whilst Hennessy Black is notched up slightly at 43%.

How much does Hennessy cost?

Pricing of Hennessy can differ massively, with most bottles averaging at £35 - £40. For those with a bit more cash to splash we also have a number of bottles in the more exclusive price region, including the rare Hennessy Paradis Imperial 70cl at £2,199.99.

What's the best way to drink Hennessy?

For a drink this classy, there's only one way to drink Hennessy cognac. Neat! Although it's also acceptable to add ice or a dash of water. It is also recommended to serve in a tulip-shaped glass, as the shape encourages the aromas to settle on the top.